Yugioh Karten Alles All Cards Massive Sammlung Ordner Lot Komplett
Submitted by

admin

on Wed, 07/15/2020 - 08:37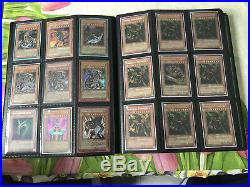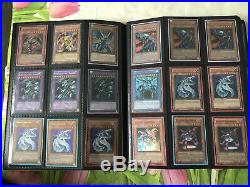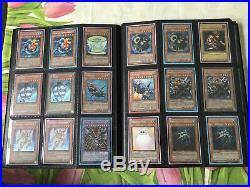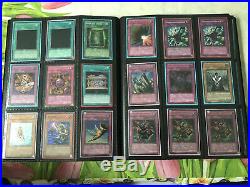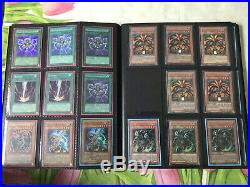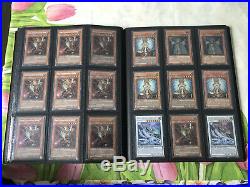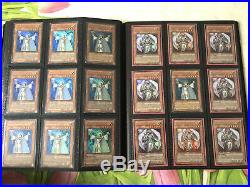 Alles Komplett Ordner und weitere Karten! Ich kann selber nicht zählen Ordner und Rest Karten. Ich schätze mehr als 1000!
Viele davon Top MINT wie NEU bis NEAR MINT! Dabei Common, Rare , super Rare, Ultra Rare , Secret Rare , ultimate Rare und Gold Rare.
In Ordner befindet viel selten Limit! Dragon Master Knight UE02 Limit.
Blue-eyes white dragon FL1 Limit. Rachel, Herr der Phantome CT03 Limit.
Arcana Force Ex the light ruler Jump Limit. 2x Blue-eyes Ultimate Dragon (Secret und Ultra RARE) Jump Limit. Der finstere Schöpfer PTDN 1.
2x Finsterer bewaffneter Drache GLD2. 8x Invader of darkness IOC. Armityle the Chaos Phantom ANPR.
Cyber Drache Unendlichkeit BOSH 1. 2x das Ende der anubis AST 1.
2x Frost und Flammen Drache TAEV 1. 2x IL BLUD TAEV 1. 2x Ernteengel der Weisheit STON 1.
Cyber end Drache LCGX 1. 2x Kugel des Chaos RGBT 1. 2x Prometheus König der Schatten FOTB 1. 2x Königshai der unterwelt TAEV.

Ring of destruction PGD 1. 2x Diffusion Wave Motion MFC. 3x Schleier der Finsternis GLAS 2x 1. 2x Der Anfang vom Ende PTDN 1. DDM Meister aus der anderen Dimension CRV Ultimate 1.

3x Finsterritter Parshath PTDN 1. 3x Finstere Nephthys PTDN 1. Reaper on the Nightmare PGD.
4x Monster Reinkarnation RDS 3x 1. 2x EXODIA the forbidden one MC1 Limit. Exodia the forbidden One DLG1.
2x Mystischer Schwertkämpfer LV6 1. Reshef die finstere Existenz TLM. Geist des Pharao AST 1. 2x Caius der Schattenmonarch 1. 3x Embodiment of Apophis DLG1.
Embodiment of apophis SP1 Limit. Schwester Reficule die Gefallen GX05. 10x Ehren Lichtverpflichteter Mönch LODT 5x 1. 4x Aufrichtig LODT 3x 1.
12x Lyla Lichtverpflichtete Zauberin LODT 2x Ultimate 1. Auflage 10x Ultra Rare 8x 1. 8x Celestia Lichtverpflichteter Engel LODT.
4x Solarwiederaufladung LODT 3x 1. 3x Dimensionsmauer CRV Ultimate 3x 1. Nach dem Kauf bekommen Sie ALLES! Auf dem Bilder und Rest! The item "Yugioh Karten Alles All cards Massive Sammlung Ordner Lot Komplett" is in sale since Friday, June 5, 2020.
This item is in the category "Sammeln & Seltenes\Sammelkartenspiele/TCGs\Yu-Gi-Oh! The seller is "loyo99" and is located in Hamburg. This item can be shipped worldwide.